Hilldale
CASE STUDY: Marketing Services | Content Creation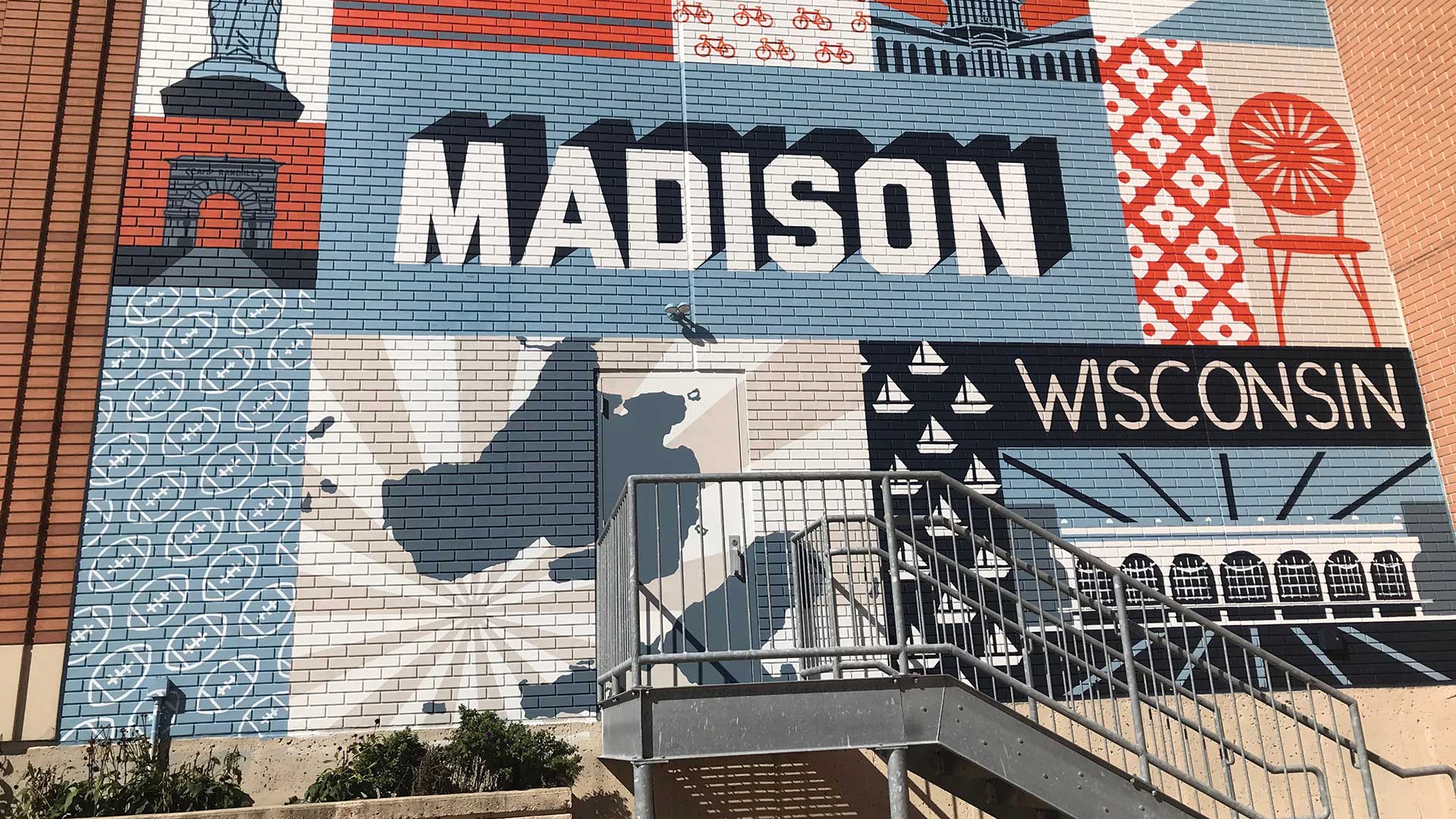 Project Overview
Hilldale, an upscale shopping and dining center on Madison's near west side, is a go-to destination that caters to locals and out-of-towners alike. Positioning Hilldale as a "place to be"—the same approach we use with our CVB and DMO clients—allows us to craft effective messaging to keep Hilldale top of mind among local media outlets, Madison-area shoppers, and the center's other target demographics.
Public Relations
Working with local media
We have solid relationships with Madison-area media outlets, bloggers, and influencers, meaning that our pitches about the shopping center's businesses, events, and new developments regularly appear on local TV news broadcasts and in print and online in local newspapers.
There was a 52% increase in overall earned media coverage in our first year with Hilldale.
$267,325
earned media coverage for 2021 holiday season
P+B successfully uses their relationships and creative approach to position Hilldale as a destination and convert our messaging into strong earned media value.
Nanci Horn
General Manager Hilldale
Public Relations
A place to come together
While new businesses get a lot of coverage, we've also successfully pitched stories about Hilldale's role as a community gathering place. In late 2021, we pitched several stories on holiday-related topics, from events featuring carolers and visits from Santa to the return of shoppers to stores this holiday season.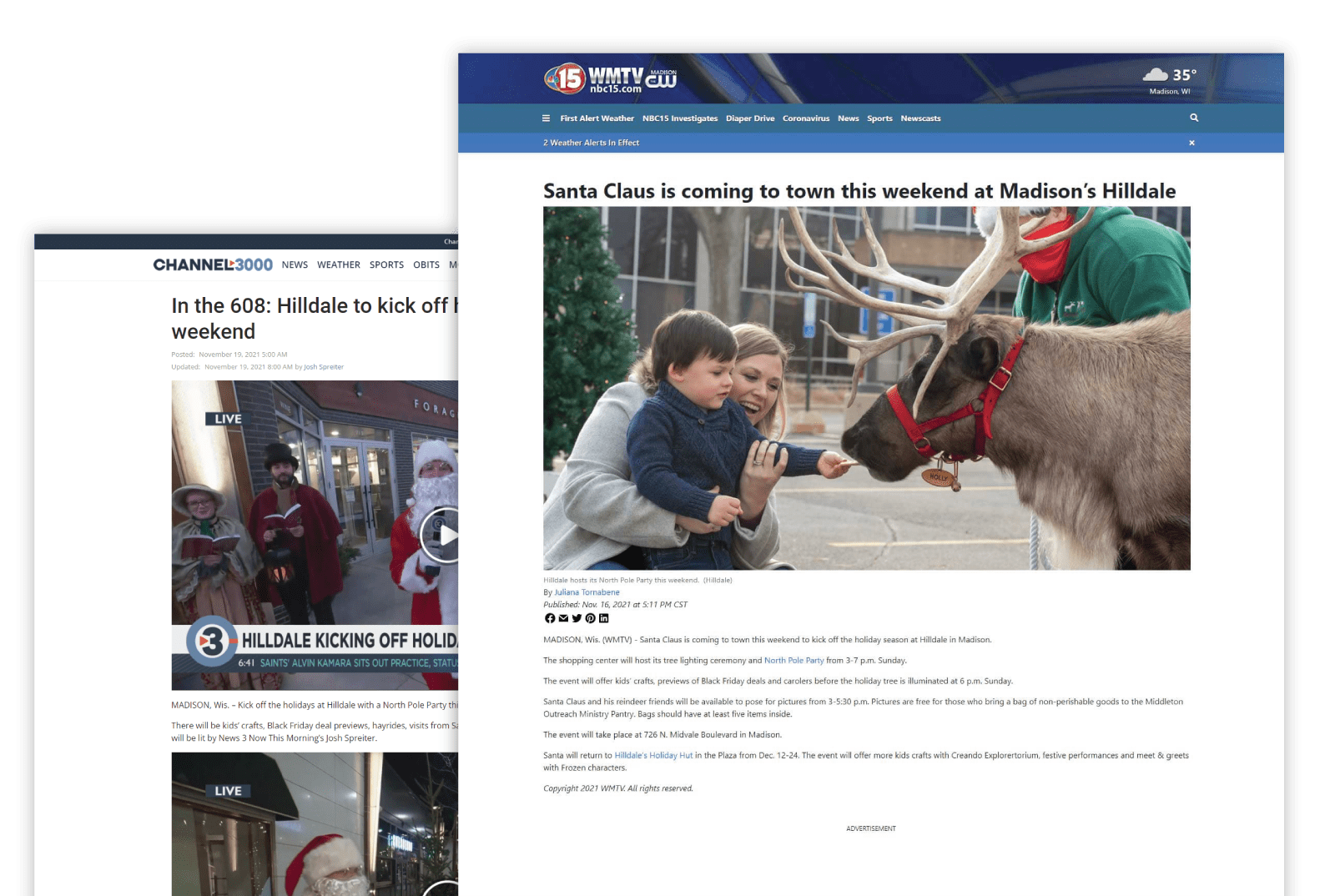 Our public relations work for Hilldale has been a real rush for me – getting back to my roots in journalism. We've made some strong in-roads with our local TV and newspaper outlets; so much so that they often come to us to partner for stories now. It's been a joy to help shine the spotlight on a beloved local institution like Hilldale.
Kate Hagen
Public Relations Director
Video + Photography
Stepping in on photo shoots
While Hilldale does most of its video and photography internally, we have assisted with content creation on several occasions. Our photo shoots have covered everything from community celebrations like 608 Day to pet fashion shows and dog-friendly "yappy hours."
Video + Photography
Overseeing video projects
Our video work has included tutorials and behind-the-scenes footage with Hilldale tenants, which has been used on Hilldale's social media channels and in PR efforts. To celebrate International Women's Day in 2020, we highlighted Hilldale's women-owned businesses with a series of fully produced video pieces. The posts appeared on Hilldale's social media and in e-newsletters and sparked local media coverage.
International Women's Day videos received 10,000+ views on Hilldale's Facebook page.
10,000+
views on Facebook